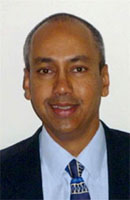 About Me
I'm Brian D'Souza
I am a Skin Cancer and Cosmetic physician and medical entrepreneur based in Perth, Western Australia. I now own and run a large multi-doctor medical business based upon my passion.
Since diversifying from Family Medicine, I find I earn far more and work far less than I ever did before. With greater prestige and job satisfaction, and far less control from the government.
If you've come to this site, I expect that you are a medical professional, most probably a family physician or GP. If so, welcome. If not, welcome anyway.
You may have come here because you are bored, frustrated, underpaid, overworked, or you may be seeking a new career challenge. Perhaps you are only here out of plain curiosity.
Thank you for coming regardless!
My Story
I'm a UK trained family doctor. I was born in India, grew up in East Africa, did my secondary schooling and university in the UK, and then emigrated to Australia. So I'm the product of four separate continents, but my story is going to  be relevant wherever you are visiting from.
I expect the reason you're here is because you are rather like I was several years ago. In other words a little bit bored, unfulfilled and frustrated. You would like to be earning more money, working less, be less controlled by the authorities, and enjoying more prestige and job satisfaction.
Well, I waited until I was almost  forty before I took the plunge and changed all that, and I can confidently say that, now that  I'm on the other side of that divide, it's been a trip well worth it. I only wish I had done it sooner.
Now on the other side of that fast flowing river, I run a successful specialised skin medical practice employing multiple doctors, several staff and earning multiples of what I used to as a family physician. All the while whilst working less than I ever did as a general practitioner, and now wholly in control of my life and career.
Mind you It was not easy. I think I made every mistake I possibly could all the way, sweated the small stuff when I didn't need to, and generally made life much harder for myself that I needed to. There was no training,formal or informal, at that time, and I learnt it all the hard way.
There still isn't an effective, one stop shop, for medical entrepreneurs in family medicine to break free into the medical niche space. With all the necessary business training under one roof, and presented in an easy, step by step format. So I decided to set up this website to help other family doctors with entrepreneurial aspirations to achieve what I have, with a lot  less stress and a lot more effectiveness.
So, a little bit more about my story.
I am a product of Indian immigrants, who first emigrated from India to East Africa, and then to the UK. I would like to pretend that this is a classic rags to riches story, but in fact I came from a comfortable middle-class background. Both my parents were teachers, and in typical immigrant fashion, wanted their children to do well academically. Like you, I achieved that, and entered Medical School at Manchester University in 1983.
After finishing medical school and house jobs, I spent some time working and travelling in Australia, and then returned to the UK and finished my postgraduate training in general practice. All a very standard career progression, but by this time I had also developed a passion for reading about business.
There had been no business training in my medical school or postgraduate training, and I had zero family business background. I attempted to rectify this by enrolling in business night school during my general practice training, and did achieve a Diploma in Business Administration from the University of Brighton.
In hindsight, was this of help? Probably not. Whilst the Diploma taught me a bit about "big business management", it hasn't proven to be any substitute for the street smarts and day-to-day tactics required to run a small business as a small-time medical entrepreneur. A false start…..
After postgraduate General Practice training, I  emigrated to Australia (surely the grass must be greener over there …) and took up a position in suburban general practice.  A couple of changes later ( still looking for that perfect practice…), I ended up as a GP in a a small seaside town north of Sydney. Soon I realised I was still unfulfilled as a general family physician, and somewhat frustrated at the lack of focus, prestige and earning power of my chosen specialty compared to various other medical specialties. I was bored, unfulfilled and frustrated. I wanted to be earning more money, working less, and have more prestige and job satisfaction. I was in a career cul de sac.
I also intensely disliked the ever increasing control that the government was exerting over my career.
I began to wonder how I could diversify my career, and be less under the control of the government and the basic Medicare rebates offered to general practices. I chose to specialise in skin medicine – in particular Skin Cancer Medicine and Cosmetic Medicine.
Why I chose these specialties are summarised in my post here. The criteria I chose do not have to be your choices, but you will still have to choose your niche. A niche is important. Specialism always trumps generalism, in life, in business, in medicine. Here is a guideline on how to choose a profitable medical niche that is achievable from a family medicine background.
I knew that the real rewards would come from starting my own business, but never quite had the courage to take the plunge myself. So I chose to move all the way across the continent to Perth (maybe the grass is greener over there, take 10…!) for a Cosmetic Medicine "opportunity", (maybe someone else who has done all the hard work will let me into their business… ). Yet again , after a couple of years, I found that my career advancement was stalled.  There was no way that I could become an a managing partner in that practice. At this point ( about 10 years ago), I found myself in yet another career cul de sac. Not quite a dead end, but treading water, again.I then realised that there was nowhere further to keep looking. I had traversed the world, and then the continent, and I was still unfulfilled.
If I was to achieve my goals, I would have to do what I had been trying to avoid, and take sole responsiblty for my future. Up to this point, I had been seeking "the perfect employer", "the perfect country", "the perfect system" or "the perfect career" to do the job for me.
It was then, finally, that I decided to set up on my own, and after those years of "preparation" began my entrepreneurial journey….
I only wish I had done it sooner.
As I stated previously, it was not easy. I think I made every mistake I possibly could have all the way, sweated the small stuff when I didn't need to, and generally made life much harder for myself that I needed to. There was no training, formal or informal, at that time, and I learnt plenty of lessons the hard way, alone.
In the past few years another interesting thing has happened. As I go to conferences, I find myself increasingly approached by other doctors, some younger, some older, who wish to follow my entrepreneurial path. They're all ambitious, but somewhat frustrated, fearful and confused about what to do next. And over time I have issued various snippets, or larger tranches, of information, to help these doctors on their course. I know exactly how they feel, I was there myself not that long ago.
I finally decided to formalise this into one resource or website which will include most, if not all of the essential skills that are required to follow my journey. And to achieve it in a far more efficient, effective and easy manner than I had to.
I will also be putting together a series of videos and courses based on the "123"principal – in other words do this first, do that next, do this third, etc. They will be focused  upon the various business, medical and self management tasks, qualities and skills that are vital to running a successful medical entrepreneurship business.
These truly will be a step-by-step, out-of-the-box action plans for those of you who are struggling to take the first steps, – to convert your medical skills and business aspirations into a business reality
I waited until I was almost  forty before I took the plunge. I can confidently say, now that  I'm on the other side of that divide, it's been a trip well worth it.
Don't make my mistake and wait so long.