Medical Entrepreneurship 101.......
Welcome to privatemedicine123.com – business training for doctors, by doctors.
Doctors, earn the Income, Career and Lifestyle you deserve.
Your COMPLETE SYSTEM, STRATEGY AND TACTICS  for creating a lucrative niche medical practice.
Simply the best, step-by-step blueprint to create, optimise and operate a lucrative private medical practice.
Put together by a doctor who has actually achieved just that.
Which of these Doctors Are You?
Every Tool, Checklist and Blueprint You Need to Get Started……….
Just Starting?
Learn how to choose your ideal private medical niche, suited to your talents,interests and profile.
Building Your Team
The seven steps to build your first team, whom to employ and when to outsource.
Accelerate Your Business.....
The latest online marketing techniques and business optimisation skills required to take your private practice to a whole new level.
Master Your Niche
Use our 90 day plan to specialise in it, master your clinical skills and get ready to launch….
Internet Marketing Blueprints
Complete Internet and Social Media Marketing setup and campaigns to outrun your medical competitors.
Your Website
The 10 Elements of a perfect medical website – and how to get the exact look and content you need for a fraction of the usual cost.
Your Marketing Machine
The complete Patient Acquisition Funnel, from your first new patient to a complete repeat and referral cycle.
Your Logo and Image
Select your optimum image, logo and look using our 60 minute market research exercise.
Ready to Launch?
Learn to design and assemble your medical business from scratch in under 30 days.
Your Ideal Premises
The complete checklist to selecting your premises, including the buy / lease equation.
Discover how to leverage your time and niche expertise to create Workshops, Group Programs and Products.
Strategic Partnerships
Create Strategic and Profitable Partnerships to accelerate your revenue.
All in
Four Easy Steps……..
If you are not using ALL  of these templates in your medical career, you are leaving money on the table. In fact – an awful lot of money…..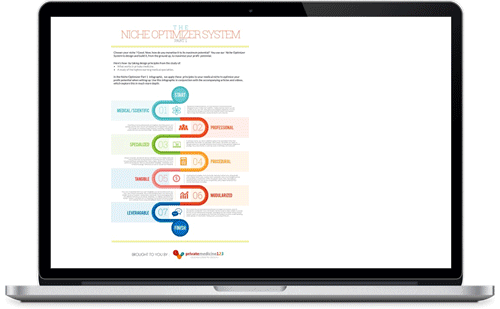 Pick Your Perfect Medical Niche and Master It
Specialise, Focus and Create a Career You Love
Design Your Business and Create a "Cash Machine"
Take Back Control of Your Career and Your Life
Achieve Success without compromising your Ethics or your Sanity
Get ALL these templates right now for free - Instant Access
Which Checklist Do You Need Right Now?
Already in Business, But Need Some Help?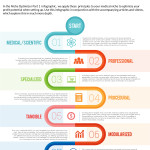 Learn the latest online marketing techniques and business optimization skills required to take your private practice to a whole new level. Better marketing, better profitability, and a complete " business process re – engineering". Start with this 7 point checklist. Its what transformed my practice.